Unser Repertoire besteht aus einem bunten Mix von Songs, die uns irgendwann mal als Ohrwurm in die Gehörgänge gelangt sind. Unabhängig von irgendwelchen Trends machen wir die Songs, die uns gefallen. Wir spielen die Hits von Milow, den Beatles, The Rolling Stones, Queen, REM, Manfred Mann, The Monkees, CCR, Police, Carlos Santana, Eric Clapton, Pink Floyd oder Drafi Deutscher und Westernhagen.




Saxnrock´s - vorläufige und unvollständige Titelliste:

Start Me Up
You And Me
Loosing My Religion
Davis On The Road Again
Breakfast In America
Runaway Train
Lucky Man
Every Breath You Take
Don´t Stop (Stones)
I´m A Believer
Venus
Achy Breaky Heart
Locomotive Breath
A Whiter Shade Of Pale
Jumping Jack Flash
Wild Horses
Born To Be Wild
Proud Mary
Bad Moon Rising
Have You Ever Seen The Rain
Mighty Quinn
Hang On Sloopy
Hotel California
Honky Tonk Woman
Another Brick In The Wall
Cocain
Baby Come Back
Satisfaction
We Will Rock You
Ruby Thuesday
Es Geht Mir Gut
Willenlos
Aloha He
Who The Fuck Is Alice
Marmor Stein Und Eisen
Rocking All Over The World
Knocking On Heavens Door
As Tears Go By
Sweet Home Alabama
Angie
The Lion Sleeps Tonight
Sexy
u.v.m.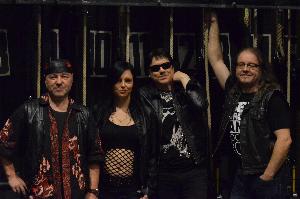 Ein weiteres Highlight ist unser: KNEIPENSINGEN. Dabei kommen wir ohne elektrische Verstärkung in Ihre Kneipe und bringen mit handgemachter Rockmusik den Saal zum kochen. Unplugged und auf die Musikwünsche Ihrer Gäste reagierend tuen wir alles, damit auch der Letzte mit dem Gefühl nach Hause geht, Teil eines unvergesslichen Abends gewesen zu sein.

Klaus
Mobil: +49 (0)176 64457794
Mail: kontakt@saxnrock.de